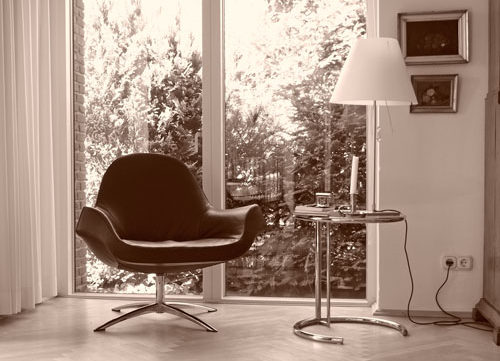 22. november, 2016
Fredo – upholstered chair designed with KEBE A/S
The Fredo chair on a swivel base was launched at the IMM Cologne 2013 by Danish furniture manufacturer KEBE A/S.
The design was developed together with KEBE's skilled product development team, and the resulting chair features an organic design in molded cold cure foam with excellent sitting comfort.
Two versions, a swivel based and one with four legs, has been a feature of the design from the beginning, and both versions have their qualities, I think:
On the swivel base, the floating-in-the-air look and the rounded backside is quite accentuated.
On the four legged version, the front legs and the armrests form a more stable and springy statement?
Post Details
Category
Tags
Date
22. november, 2016
Author
Sider
(c) 2016
Rüter Würtzen arkitekter I/S
Nyhavn 3, 2. sal
DK-1051 København K.