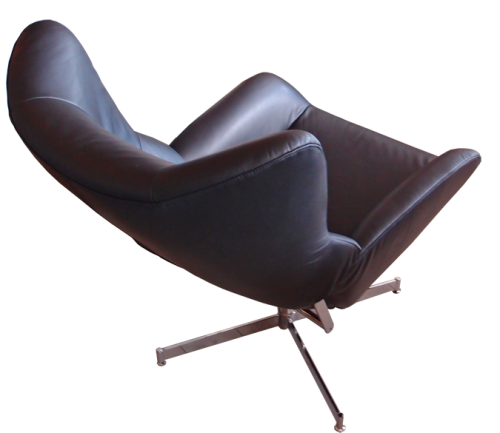 4. august, 2015
Fox – a recliner chair designed with KEBE A/S
In 2013, the Danish furniture company KEBE A/S asked me to work on a new furniture design with them to supplement their line of succesful reclining chairs.
The client wanted the design to be based on a sketch for a simpler chair, that I had presented earlier, but now I should redesign it into a reclining chair, based on the company's existing recliner mechanisms.
I was sent an existing chair – KEBE's beautiful Lotus recliner, and began measuring and trying to grasp the mechanics of the reclining feature.
Version 1, below, is the non-reclining chair I modelled on the computer in 2012, based on the hand drawn sketch.
Based on this study, I reworked the design and produced a number of sketches, that I got feedback on.
To facilitate a design more according to their wishes, KEBE then hosted a workshop, where I spent two days exchanging ideas with the product development team. During this process, I made changes to the design, and we agreed upon a handdrawn sketch.
The Fox chair was presented at the International Furniture Fair in Cologne in January 2014. The finished recliner is made with cold cure moulded foam of high quality and is very comfortable to sit in 🙂
Post Details
Category
Tags
Date
4. august, 2015
Author
Sider
(c) 2016
Rüter Würtzen arkitekter I/S
Nyhavn 3, 2. sal
DK-1051 København K.